2018-09-13 - A New Press Conference Regarding NETCITY Project organized by Asociatia Interlan
Asociatia Interlan together with ANISP, organized a press conference related with NETCITY Project in Bucharest.
The talks and debates were conducted by both president of the associations, Eric Andrei Baleanu (Asociatia Interlan) and Catalin Cuturelea (ANISP) along with other representatives of telecom industry: Dan Georgescu (Counselor of the Minister of Communications and President of AOTR – Association of Telecommunications Operators in Romania), Mihai Constantin (AOMR – Association of Mobile Operators in Romania), Marian Bumbar (General Counselor, Member of the Public Utilities Committee), Tiberiu Gîndu (ANISP, Executive Director) as well as other representatives of network operators.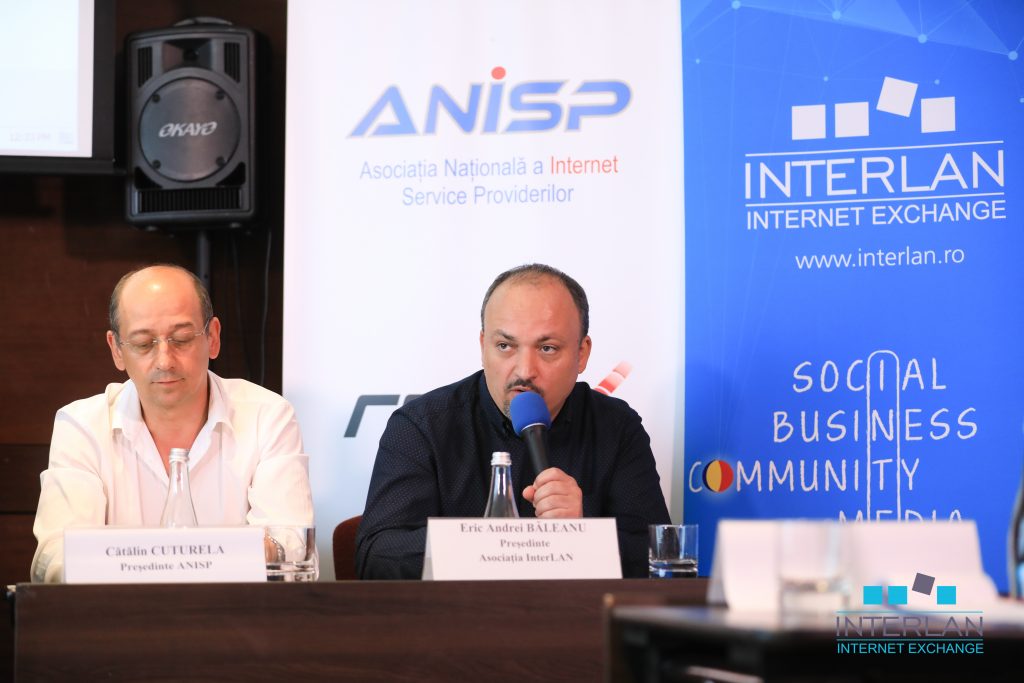 During the conference, the representatives of the operators complained that the failure to comply with the legal conditions regarding the implementation of the ANCOM Opinion issued in 2013 for the metropolitan Netcity network and the carelessness of the national regulator of telecommunications (ANCOM), which faild to issue a decision in this respect two years ago, lead to the extinction of the small and medium-sized operators on the market and, implicitly, the disappearence of competition with direct negative effects on end-users.
Eric Andrei Băleanu stated that 10 years ago Romania was placed first in Europe and on third place in the world at Internet connection speeds, and in the present days we are currently out of the top 10. Nicolae Căpuşeanu (Dynamic Distribution) and Adrian Calineata (Pronet Soluții IT) pointed out the problems faced by small operators in relation to Netcity, and how this non-compliant project threatens their bankruptcy business.
More details you can find here: